I have been making poppy jewellery for several years now. My style has developed and changed over that period, so I felt it was time to revisit my designs, and give them a bit of an update. 
The main change has been to add silver bails to suspend the pieces either from ear wires or a chain, rather than simply drilling a hole and using a jump ring. I have added multiple small balls of silver to the centres of the large poppy flowers, rather than one large ball, which I think looks more delicate, and more closely resembles the centre of the actual flower.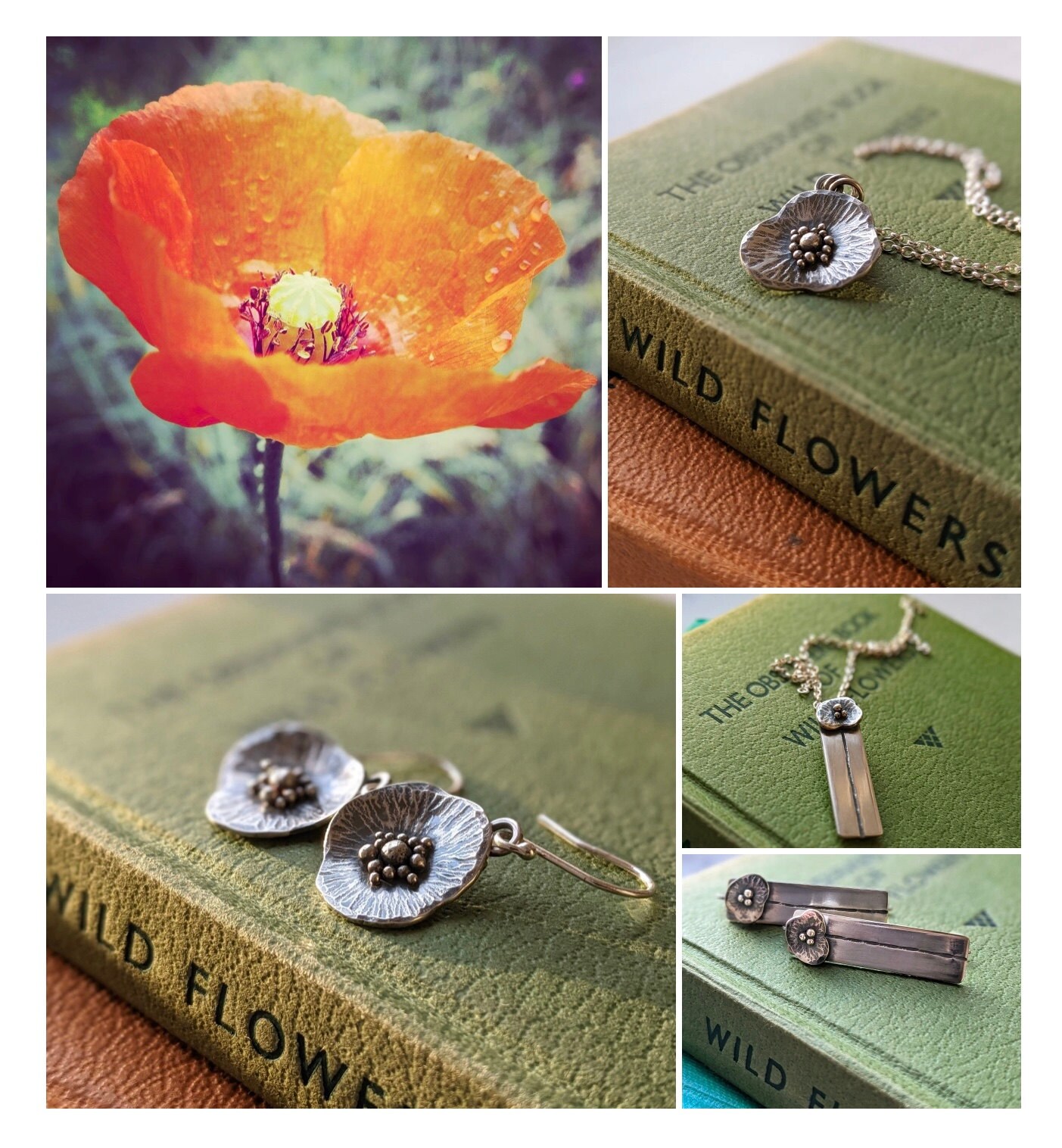 This re-design has also given me the opportunity to take some new photographs. I'm very pleased with how the pieces have turned out, particularly the larger poppy flowers. I'm currently working on a couple of designs for bangles, which I hope to have listed very soon. In the mean time, these new pendants and earrings are live in my shop.