I'm a long-time fan of artist Grayson Perry's work and broadcasts, and I've really enjoyed watching he and Philippa Perry present their Art Club programme during two periods of lockdown here in the UK. It's been amazing and inspiring to to see how many people have responded to confinement with imagination and creativity. 
Imagine, then, my joy when I won a pair of mugs featuring Grayson, Philippa, and their cat Kevin, in an Instagram giveaway.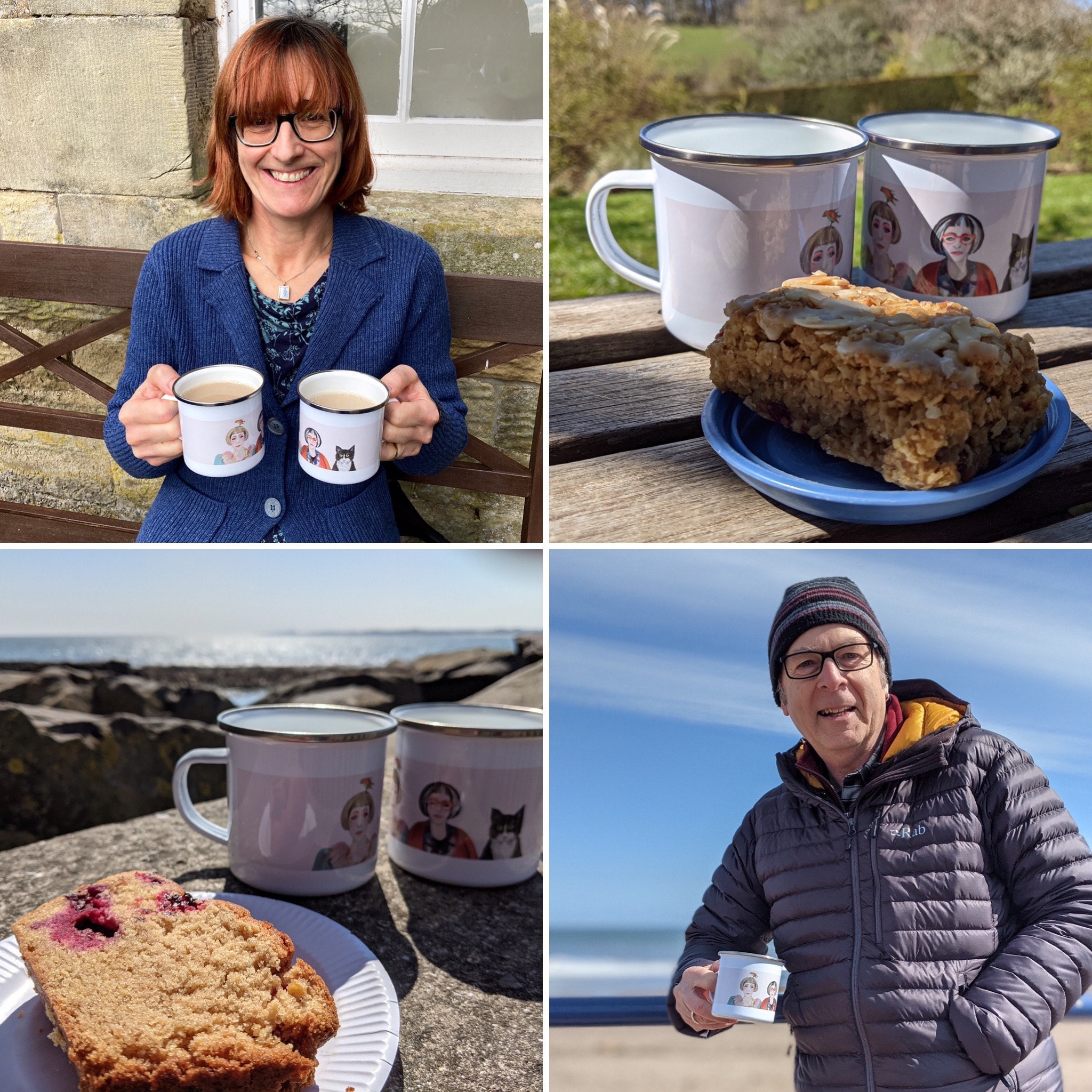 The mugs are ceramic on tin, so, together with a flask of tea and a slice of cake, they're ideal for excursions. They arrived at the pefect time, as lockdown restrictions are being relaxed, and the weather is warming up. We've already enjoyed cuppas by the sea at Spittal and Beadnell, and in the gardens at National Trust Wallington, and we're looking forward to many more outings to come. 
The mugs were created by Janine Chisholm Sullivan, who has a range of designs featuring the Perrys, plus many other beautiful products, over in her Etsy shop. Not only is she a very talented illustrator and textile designer, she also had one of her artworks featured on Grayson's Art Club.