I have just added some new pieces to my most popular collections - Moon-Gazing Hares and Poppy. 
Both are sweet little pin brooches, which would look great on the lapel of a coat or jacket.
The Moon-Gazing Hares design actually features two separate pins, so that you can place the hare and the moon however you choose. 
The poppy pin would work well teamed with a pair of my poppy earrings, or maybe with this bangle, which is another recent addition to the collection.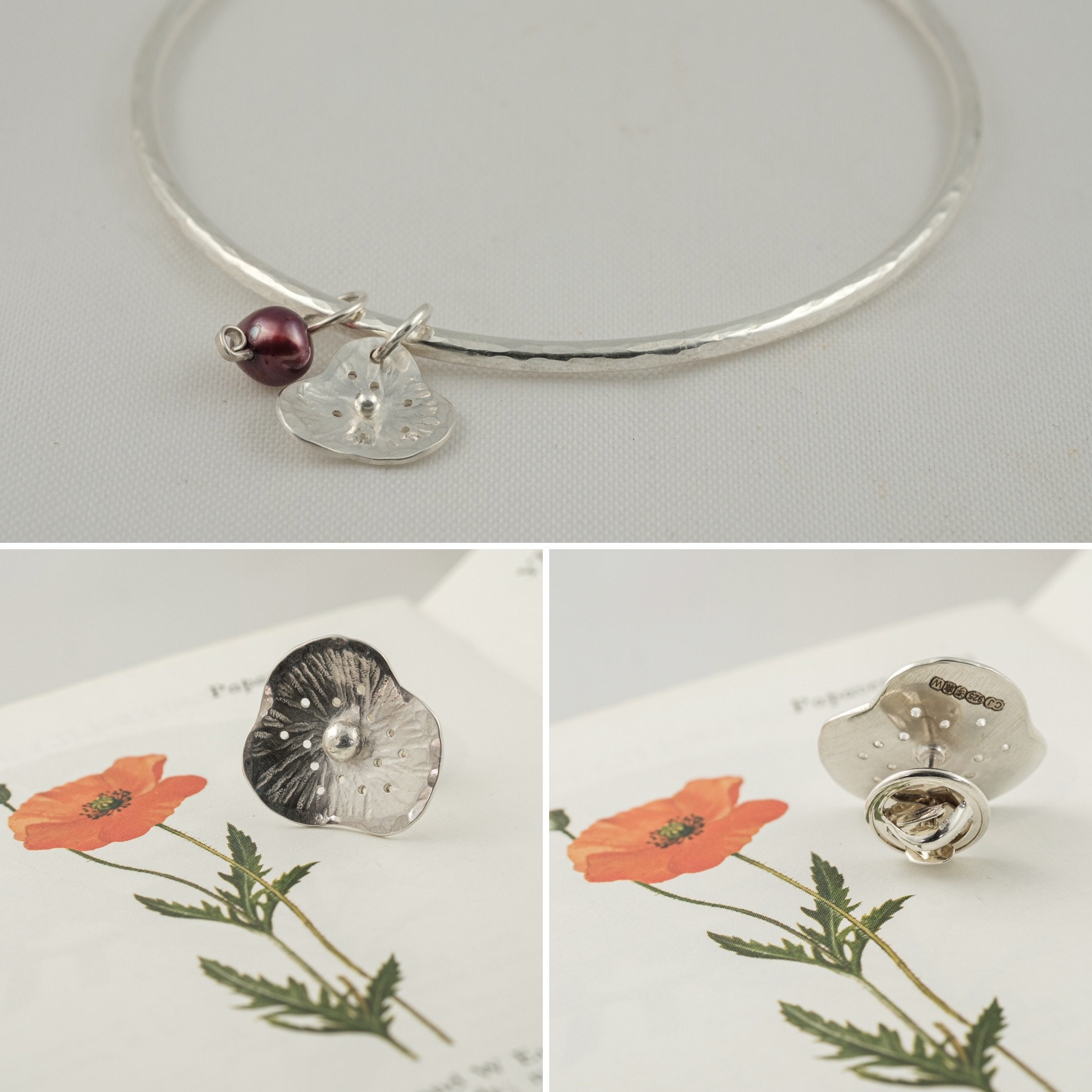 You can find these new designs, along with the rest of the collections, in my online shop now.