I'm kicking off the new year with some new sea pottery necklaces. I love working on these, but they take a bit of time, so the post-Christmas lull is a great opportunity to make them.
I don't leave near a pebbly beach, so finding pieces of nicely weathered sea pottery can be an issue. I try to gather as much as I can on our regular trips to Fife, but there's only so much beach you can comb in a week, so I was delighted to find the Scottish Beachcombers shop on Etsy. 
They sell individual pieces of pottery and small collections, all found on the beaches of Fife. All of these designs feature pottery from the shop.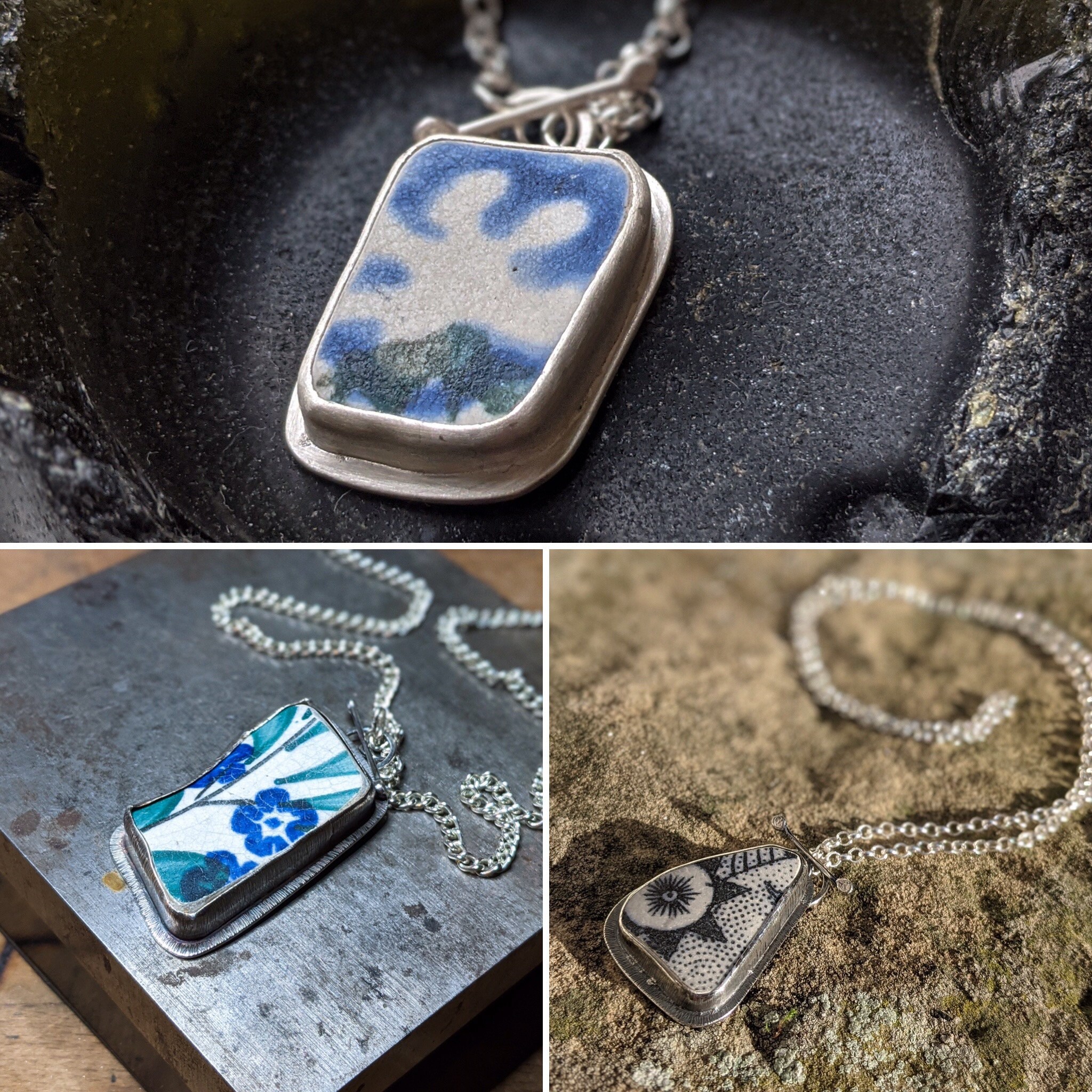 I have a couple more pieces that I'm planning to start work on this week, so keep an eye on my Etsy shop if you're a fan of sea pottery jewellery. And do take a look at the Scottish Beachcombers shop too!