It's been a busy summer for me, what with one thing and another, so I'm really pleased to have found time to put together a brand new collection in time for autumn. 
"Impressions" features a range of designs created by pressing various natural and found objects into the surface of sheets of softened silver and copper. 
The first set of designs features local beach sand (don't worry, it's a tiny quantity).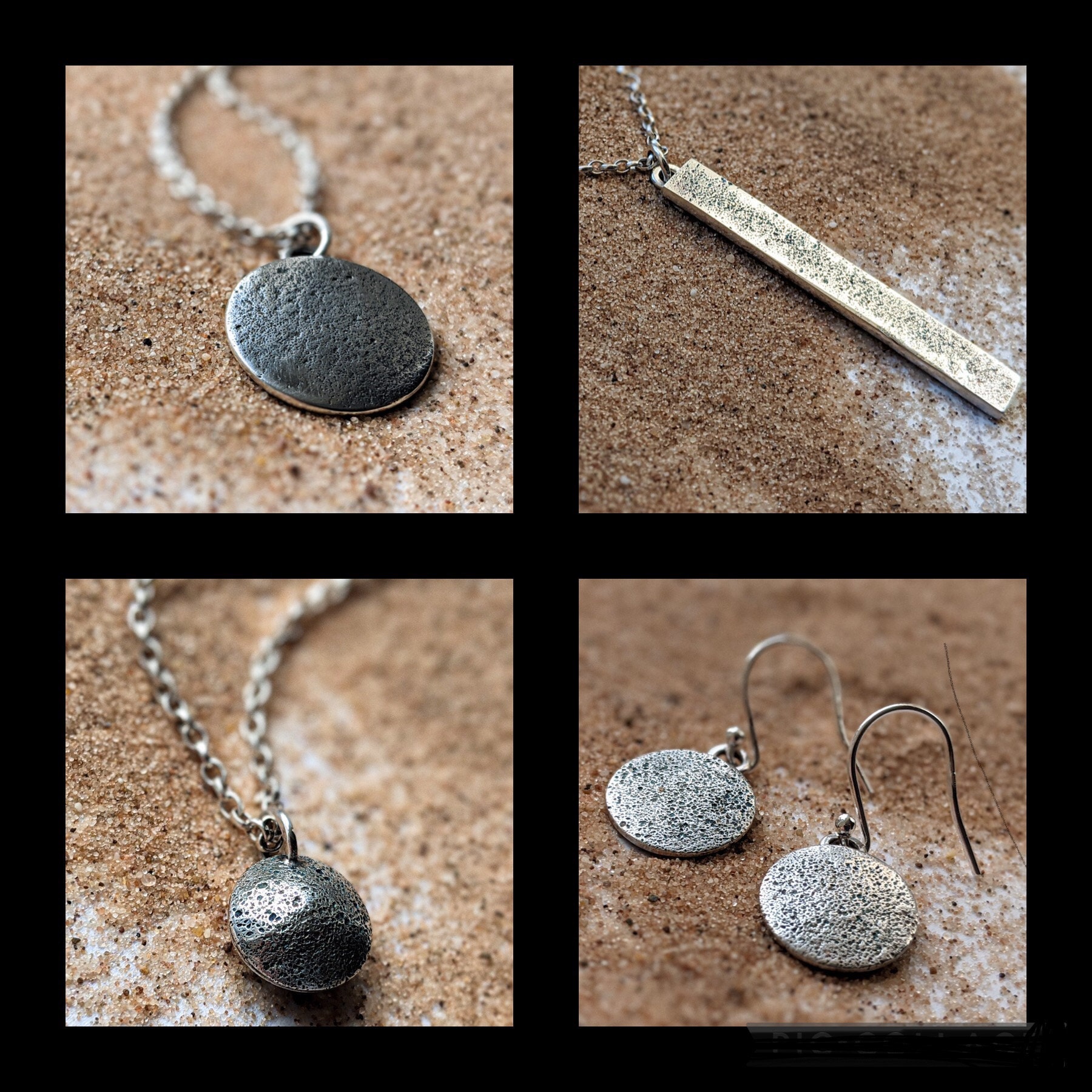 The tiny grains create a gorgeous dimpled surface, which is emphasised by oxidising then polishing the pieces. I'm hoping to experiment with some coarser sand from different beaches, which I think will create some very different effects.
The  second set of designs have been impressed with dried bracken fronds.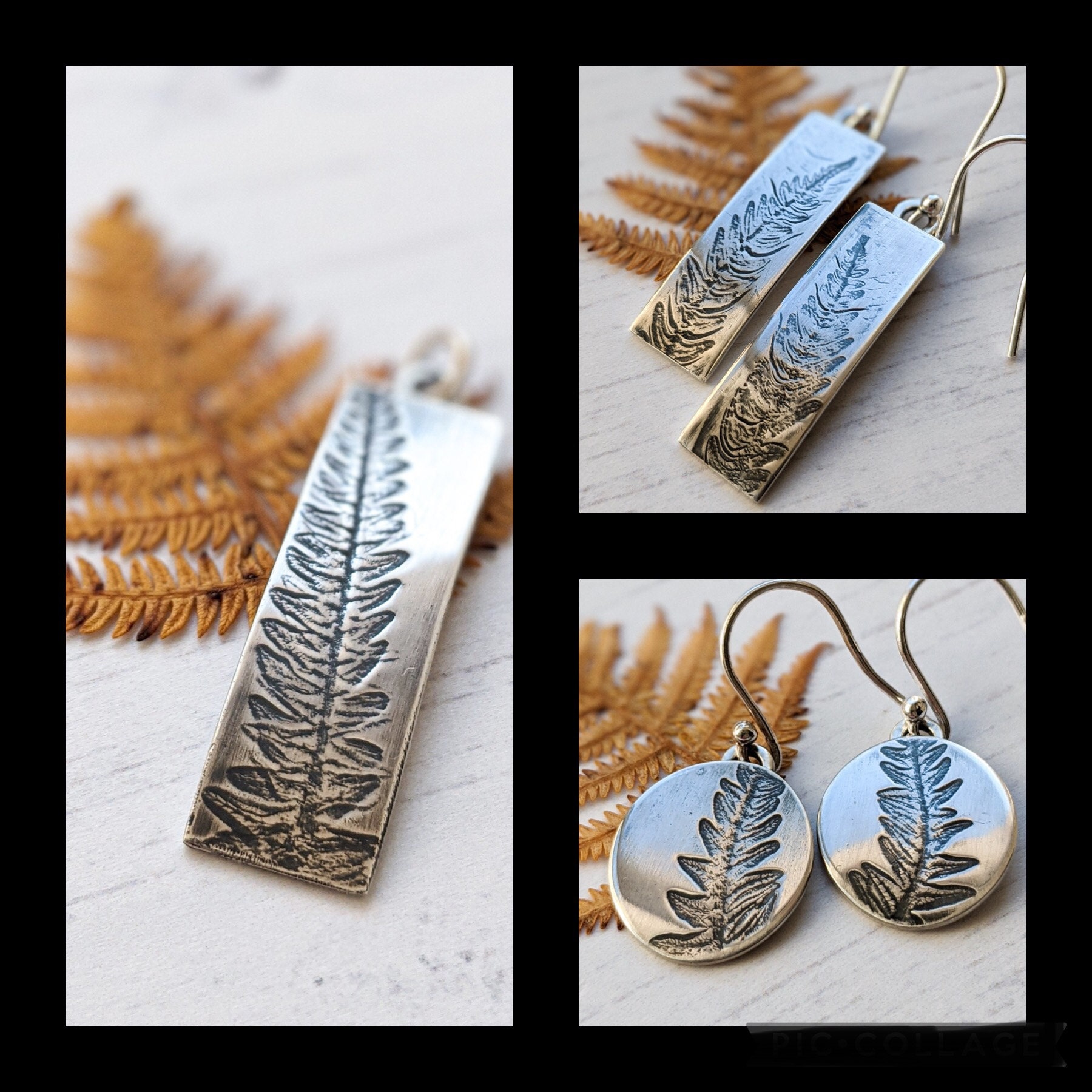 These designs were influenced by cyanotype photographs, which use natural light to leave a ghostly monochrome image of natural objects on paper. Again, oxidisation has been used to highlight the impressions. As autumn progresses, I plan to gather and dry more leaves to use. 
The lovely thing about these designs is that each one is absolutely unique.
You can find my new Impressions collection in my Etsy shop now.