Back to the workbench, after a prolonged shop holiday over Christmas and New Year. I closed up early this year, after a busy autumn, and postage difficulties caused by the Royal Mail strike (although I 100% support the postal workers). 
First up are some new pieces for my Falling Leaves collection. Not very seasonal, but there you go! I've made these in copper before, but never in silver, and they've turned out really beautifully.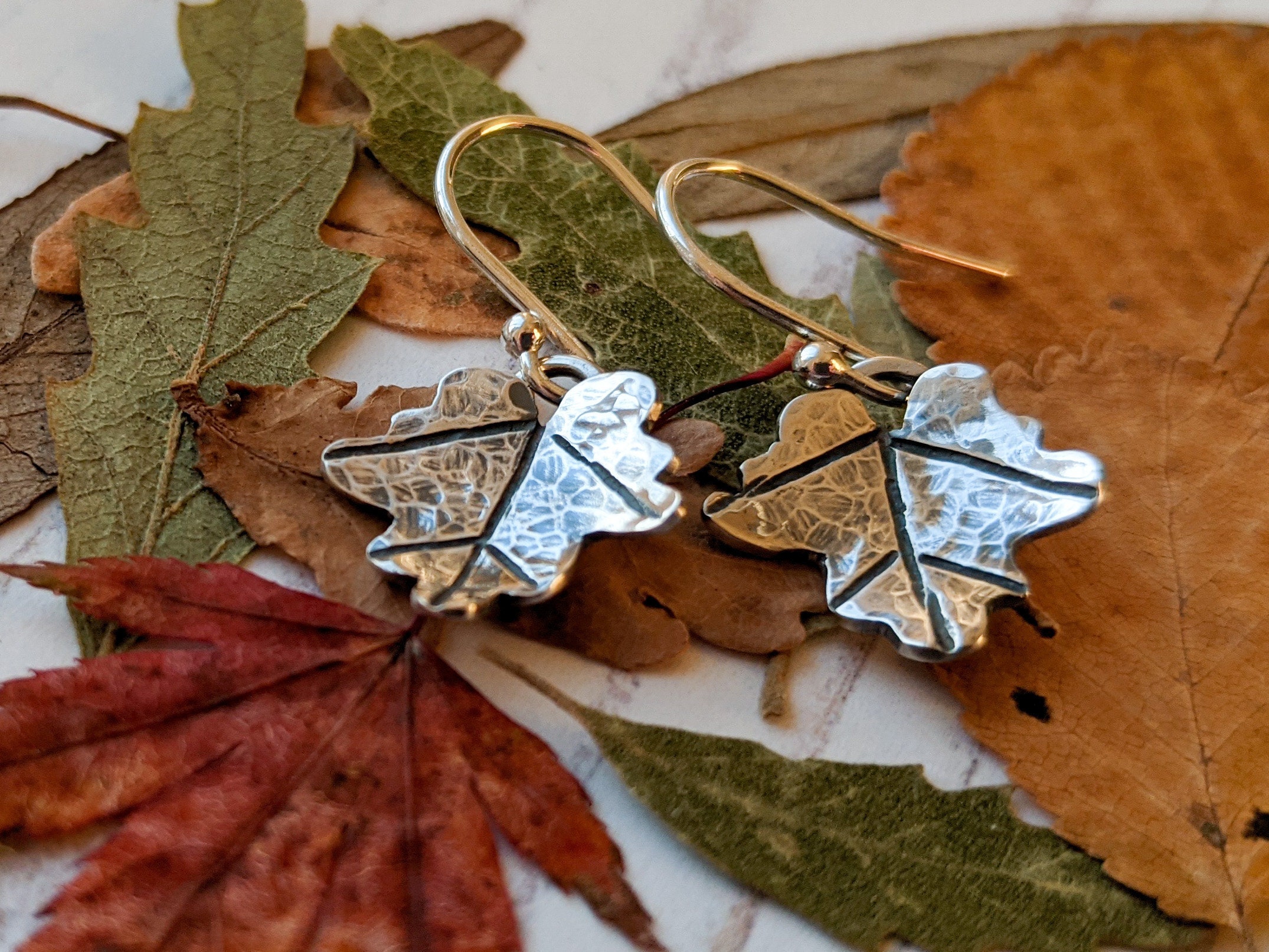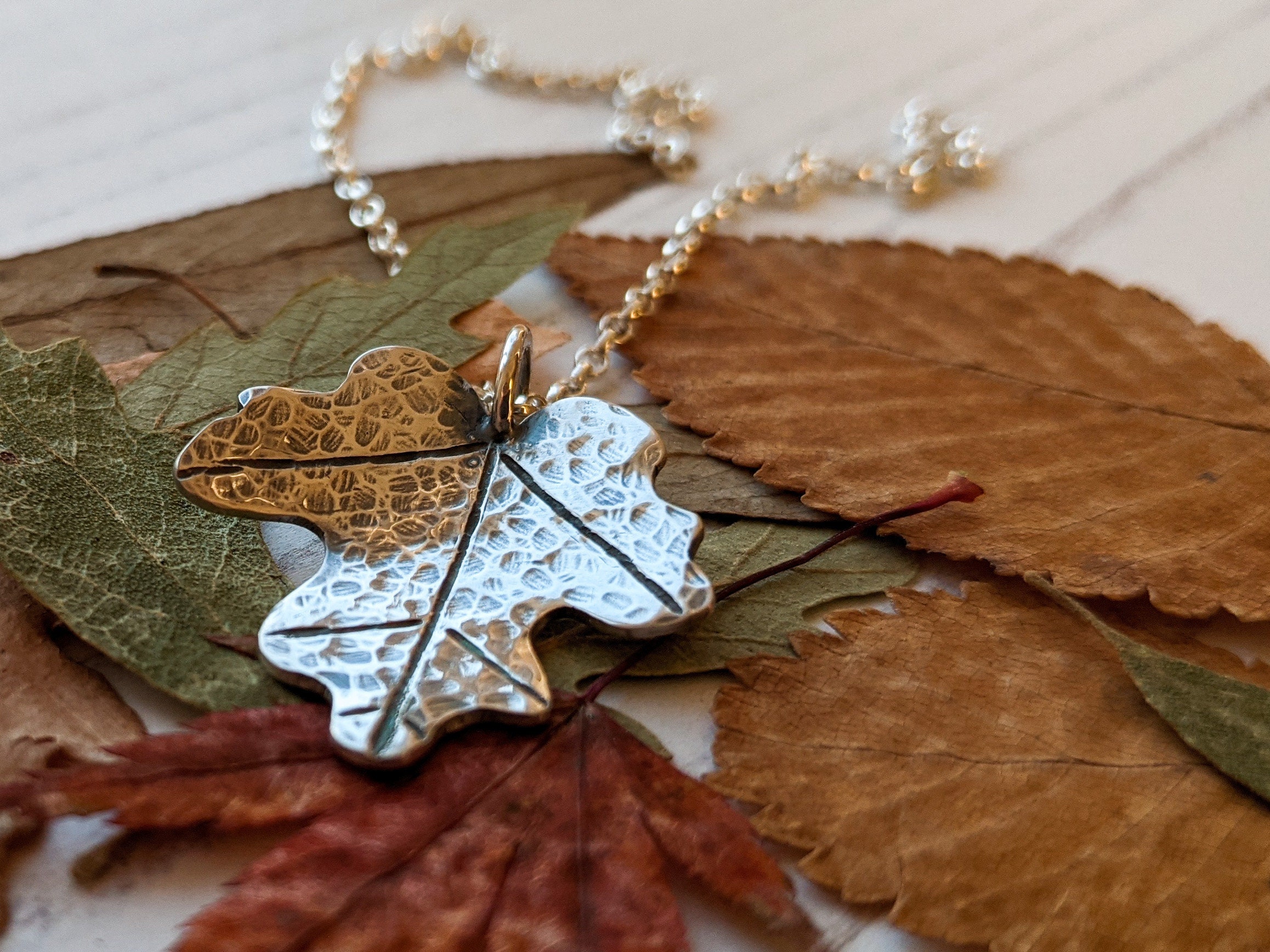 The pendant is pretty much the same as the copper version, but I've used simple earwires for the earrings rather than hoops, following an issue with a previous order. It's always good to learn and improve.
Speaking of which, my next task is to refresh my Tall Poppies pieces. I've been making them for several years now, and I've been thinking about ways to enhance the design, as well as adding a couple of new pieces. 
I'm aiming to have more items made and ready to ship this year, rather than making them to order. Hopefully, that will ensure that you get your order much more quickly, and allow me to organise my time better. It does mean that some of my designs are currently not listed in my shop, so do please contact me if there was something you had your eye on, but you can't see it at the moment.