I have recently started using the social media site Mastodon as an alternative to Twitter. I have found it a very welcoming and lively place, with a lot more engagement than I ever got on the Bird site, and much, much less snark.
 There is a whole hashtag devoted to photographs of sheep, to which I am a frequent and enthusiastic contributor. This snowy day sheep photograph has been by far my most popular, so I thought I'd share it here too.
Her pose definitely puts me in mind of my Sheep designs, particularly this little pin brooch.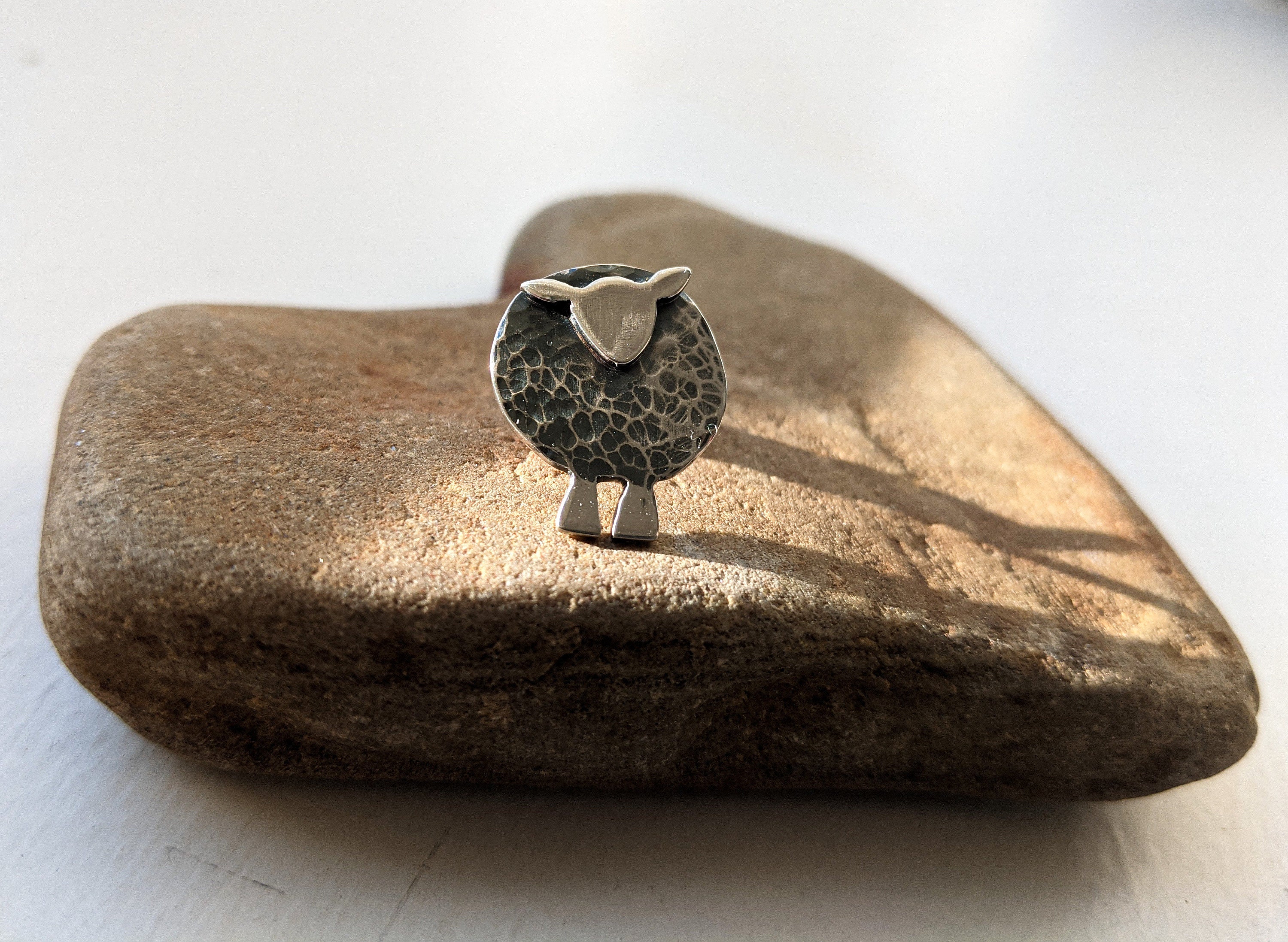 I'm still making most of my Sheep collection to order, but I do have this pin in stock, if you or someone you know needs a silver sheep in their lives at short notice! 
https://www.bilberryandbirch.co.uk/listing/1182895315/silver-sheep-pin-brooch
If you would like to follow my posts over at Mastodon, you can find me @bilberrybirch@mastodon.art